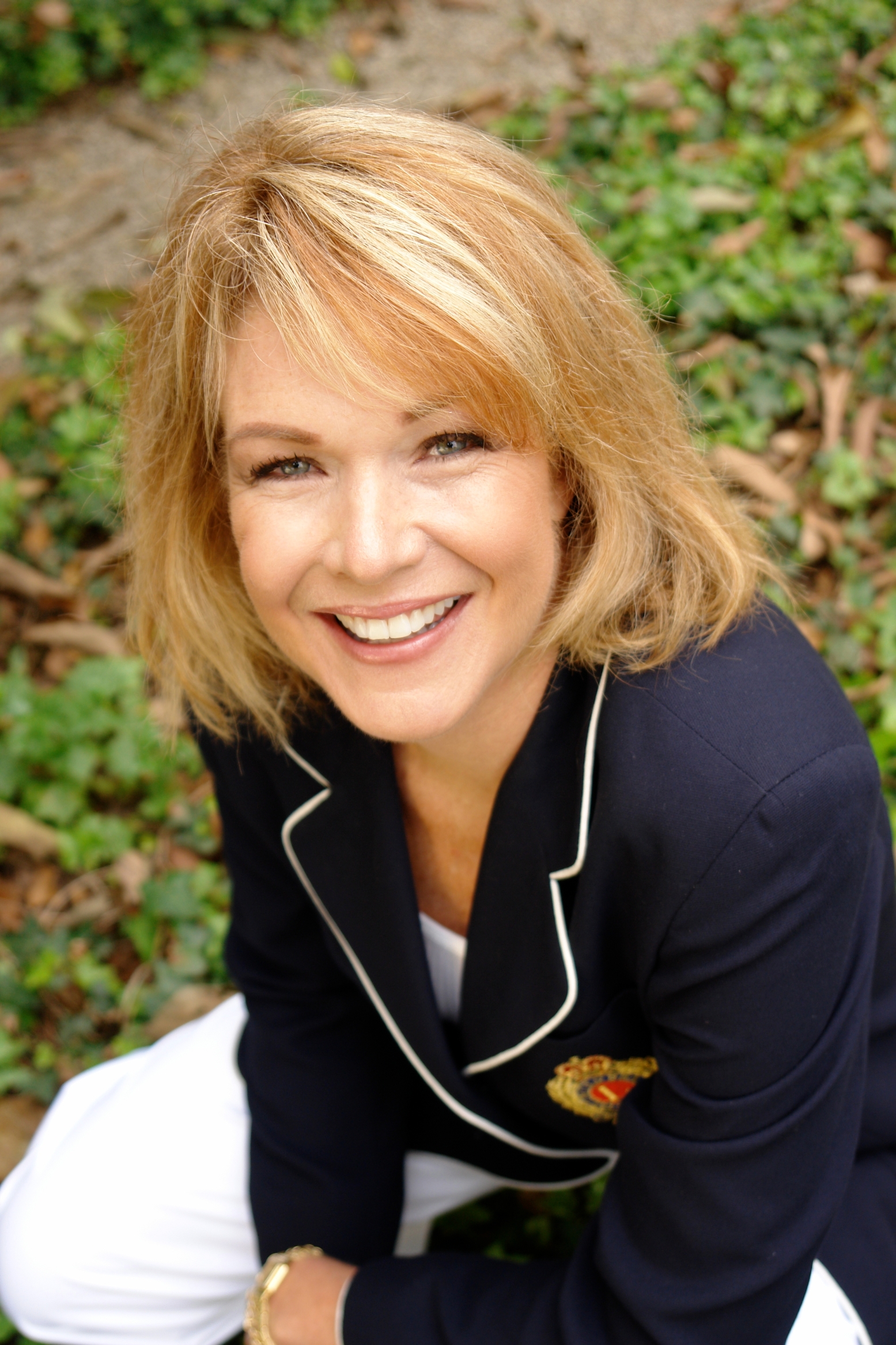 Maria has been a talk radio host for over 25 years. She started at KFI AM 640, the most listened to talk radio station in the United States. Subsequently, after numerous iterations of the "Maria Sanchez Show" she evolved into daily podcasts which were released here on The Maria Sanchez Show website every weekday as the interviews with her live guests were completed.
The show consisted of her latest podcasts and there is an archive full of both earlier podcasts and videos on YouTube which Maria recorded when she worked with KADY TV. You may listen to Maria's podcasts as released by clicking this link for current Podcasts; Click this Link to the Podcast archives or click here for Archived Video recordings of your favorite shows.
A native Californian, Maria Sanchez graduated from Fielding Graduate University in August 2019 with a Master's degree in Media Psychology. Maria also graduated from Pepperdine University with a Master's degree in Clinical Psychology, emphasis Marriage & Family Therapy, June 2017.
Maria is currently a Doctorate Student at Fielding Graduate University in the Media Psychology. She was a presenter at the American Psychological Association's annual convention in August 2019. She spoke on a three-member panel, "Giving Psychology Away: Using Media to Your Advantage" and is presently working on four research projects.
Maria was elected to both the Board of Trustees, as a full voting member, and the Student Body President, which she has served since September 2018 at Fielding Graduate University.
Maria is also currently working on her dissertation that concerns itself with Female Genital Mutilation (FGM) and she has become an activist in the eradication of the procedure which affects 200 MILLION girls and women who are alive today!
Maria attended a two-day conference in the UK in April 2019 about cutting. She also attended a United Nations event in June 2019 as well as traveling to London, November 2019 to attend, "Working Together to End FGM."
Maria attended events at the United Nations on February 6, 2020 in honor of "International Day of Zero Tolerance for Female Genital Mutilation."
---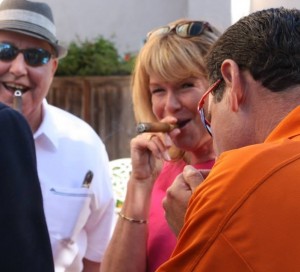 Having found her calling as an interviewer, Ms. Sanchez transitioned from being the producer of the highly rated "Mark and Kim Show" to the most listened to talk radio station in America – KFI AM 640, Los Angeles.  During her stint at KFI, she was a permanent weekend host and often served as the substitute host for such talk radio favorites as Bill Handel, John & Ken, Phil Hendrie and Wayne Resnick.
Having gained invaluable professional experience in the largest market in the country, it was only a matter of time before she developed "The Maria Sanchez Show." A topical, sometimes controversial, occasionally eclectic, always listener friendly, audience pleasing talk show heard on TALK 650 KSTE. It was not long before "The Maria Sanchez Show" was considered Sacramento's must hear radio from 9am to noon, Monday through Friday.
---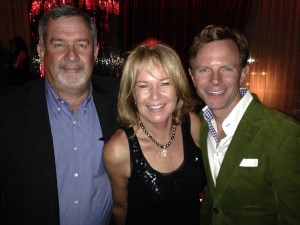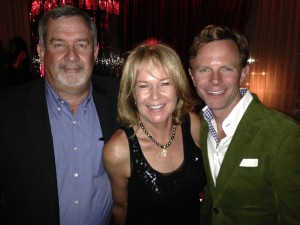 With a desire to pursue opportunities in the television industry, the resourceful Ms. Sanchez returned to the metropolitan Los Angeles area and produced a sit-com pilot for NBC TELEVISION. Currently she can be seen moderating infomercials for a variety of products. During this time also co-created and anchored the debate oriented call-in participation show "Cross Talk" for the local NPR affiliate, KCLU 88.3 FM.
Pictured left at the 25th anniversary celebration of 'My Friend's Place' Maria, (one of the founding board members) is with Founder, Steve LePore.  Maria served on the board of directors of My Friend's Place, a resource center for at-risk youth in Hollywood, for nearly ten years.  Former ED of MFP, David Brinkman on the right.
---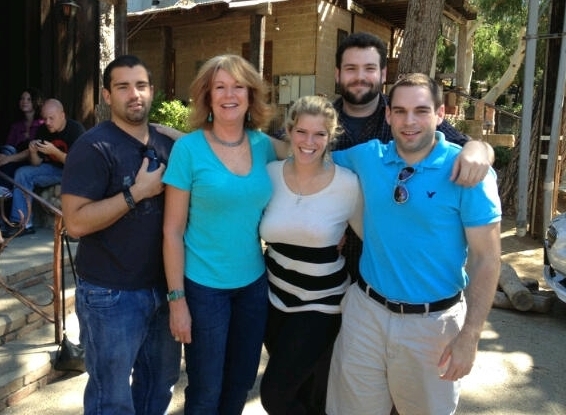 A civic minded mother of four, Ms. Sanchez is also a Founder of both the Thousand Oaks Civic Arts Plaza and Oaks Christian School, in addition to serving on the Board of the previously mentioned My Friend's Place.  
 
Maria maintains a balance in her life by exercising, gardening, reading non-fiction, writing, traveling and interacting with her community both politically and philanthropically.  And she still finds time to pursue her journalistic endeavors interviewing and being interviewed by interesting personalities in the Current Events, Political and Philanthropic fields.  Oh, yes, and she's an animal lover as well.
---