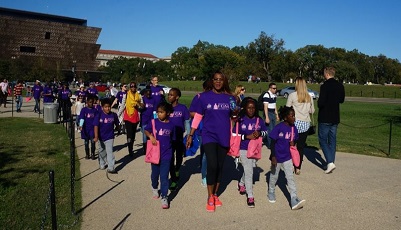 FGM is the intentional removal of either all or part of the external female genitalia and is not religiously mandated.  85% of maternal and infant mortality in Africa is the result of FGM.  Presently, FGM is being practiced here on American soil, as well as the UK, and the EU.  We want it stopped in the world!
200 MILLION girls and women are alive today who have had their genitals cut off.  Maria will be participating in the 6th Walk to End FGM (Female Genital Mutilation). Somalia has a 98% cut compliance rate!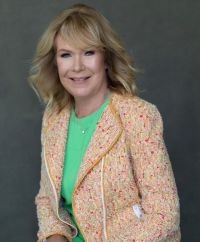 Money raised from this event will be used to support the "Lisa C. Bruch Scholarship Fund" to help pay for the education of girls in Sierra Leone, Liberia, and Guinea which also have high cut rates.  Their parents are asked to sign a legally binding document that states they will not allow their daughters to be cut.  This is enforced by an annual physical exam.
Join us for this 2-day Event!
GLOBAL WOMAN AWARDS CEREMONY – FRIDAY, OCTOBER 18, 2019

6:30 PM (1830) EST, Friday 10/18/19

Awards and Silent Auction

Milken Institute School of Public Health

George Washington University

950 New Hampshire Avenue, NW

Washington, D.C. 20052

WALK TO END FGM 2019 – SATURDAY, OCTOBER 19, 2019

Pre-Walk Program: 12:00 Noon EST, Saturday, 10/19/19

High Profile Keynote Speaker, Prizes & Recognition

National Sylvan Theater

Washington Memorial Drive, SW

Washington, D.C. 20024

 
---
WALK-A-THON STARTS
1:30pm on Saturday, October 19th
Walk Route: Begin at the Sylvan Theater and we will walk to the Lincoln Memorial and back to the Sylvan Theater.