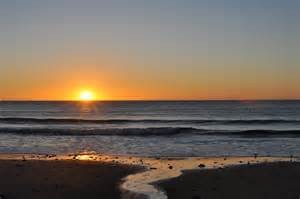 This year, Australia Day falls on the 26th of January. This day is intended to support and spread the values of Australians as a whole.
My youngest child and my only daughter has been living in Australia since June 2014. She has enjoyed her time there tremendously and experienced an amazing array of activities, events, travel, friendships and terrific employment opportunities. This picture is one that she sent me recently.
The only time I traveled to Australia was with my daughter on a cruise that originated in Hong Kong and traveled south, eventually taking us to Darwin, Brisbane and ultimately Sydney.
We fed koalas, kangaroos, toured the world famous Sydney Opera House, walked across the bridge and enjoyed the sights and the people.
The cost of living is tremendous there so it is very expensive to eat and drink. I remember taking us to a restaurant for 'happy hour' and a Smirnoff cocktail was $22 and that was Aussie dollars, which at the time was even more expensive then US dollars.
It is almost surreal when I look at her photos because the colors are so vivid and lustrous. We chatted on the telephone yesterday and she told me about all of the festivities that are involved in celebrating Australia Day.
Whether you are Australian or not, there are a variety of ways in which you can recognize the holiday, including but not limited to:
If you are interested in holding a public Australia Day event in your community, allow the Australia Day website to broadcast and promote your event!
If you are Australian, take a moment to think about what makes you proud to be whom you are. The Australian of the Year Awards acts as a nationwide celebration of the achievements of Australians.
Australians living in America can partake in an Australian Citizenship Affirmation ceremony where they can affirm their commitment and loyalty to Australia.
Are you simply an #AussieFan? Share the word on all of your social media pages describing what makes you passionate about Australia.
See Austrailia Day for more information.