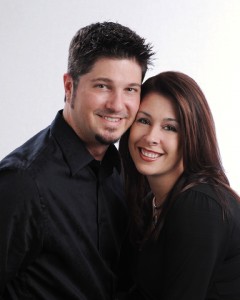 Please join Maria as she has a conversation with Drs. Chuck and JoAnn Bird who are Board Certified Clinical Sexologists, licensed mental health counselors who are also sex therapists.  Drs. Chuck and JoAnn Bird talk about their professions and how they help various clients with couples counseling and coaching, discernment counseling, workshops for couples, individual therapy and sex therapy.
You may be asking what is sex therapy? Sex therapy is a specialized form of therapy that focuses on intimacy and sexual concerns or issues. It is a solution-focused therapy designed to reach goals that are established by those seeking services. Sex Therapy consists of discussions in the therapists' office, along with special exercises designed to make you feel more relaxed in your sexual interactions. These exercises are practiced by the individual or couple in the privacy of their own home. At no time does it involve clients performing sexual acts in front of the therapist or sexual contact between the therapist and clients. The goal of sex therapy is to maximize one's potential for satisfaction, pleasure and happiness.
Because Drs. Bird practice in the state of Florida these are the requirements that they have to meet for their state. A licensed therapist who has specialized training in Sexology (the science of sexual behavior) and the diagnosis and treatment of sexual issues/concerns. A licensed therapist must meet the State of Florida requirements (additional education/training and supervision) to be called a Sex Therapist. A Sexologist is a clinician that holds a doctoral degree (Ph.D.) in the field of Sexology.
Sex therapy is for people of all ages, gender, and sexual orientation, who have sexual concerns or want to improve their quality of life by dealing with sexual issues. Sex therapy is for individuals or couples.
If you are in a relationship and are both available to see a sex therapist, that is highly recommended. No matter which one of you feels "responsible" or "blamed" for the problem, it is a problem that both of you are experiencing. It has become a "couples problem". If you, as a couple, are interested in having a satisfying sex life, you will benefit from being in sex therapy together.

Standard Podcast
[ 22:13 ]
Play Now
|
Play in Popup
|
Download