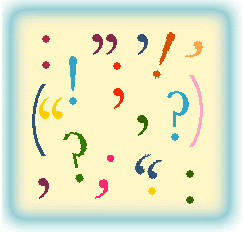 I have a pet peeve. Proper grammar, punctuation, spelling and the use of full
words. Why do we think that social media permits short cuts? Who's versus whose for example. I cringe when I see it improperly used. "C" instead of see. "R" instead of are. "U" instead of you.
What is the big deal of taking the extra split second to make it the full and proper word?
And then there is the ignorance, which I'm convinced is a by-product of laziness and inattention. You're versus your. Its versus it's. I suppose one could say that it doesn't really matter as long as the message is being properly conveyed – you get the point, don't you?
Well yes, I suppose I do. But it is like nails on a chalkboard (oh my gosh, I bet there is an entire generation that doesn't know what that sounds like, I am indeed dating myself) for me to read something that is grammatically improper. And that is probably because of my Catholic school education.
"Voyages in English" was our text book in grade school. We had to diagram sentences. Do they teach that any longer? And there were frequent spelling bees. Not to mention penmanship. Cursive writing. The nuns insisted on strict adherence to it all. I shall speculate that their lessons were so well learned that I cannot distance myself from them in spite of the ease of short cuts, especially with social media.
"C U l8r" takes as much time as "see you later" but it must give the sender a huge thrill to work around the English language? I realized recently that I am a comedy snob. Nothing worse than being around people who find themselves so humorous and the truth is that their comedy is pedestrian.
Now it appears that I am an English language snob. Use it properly, wisely, concisely, and appropriately. Generations from now, will we be judged differently because we were lazy with our communication?