Please join Maria as she visits with best-selling author, mentor, international speaker and founder of a world-renowned business school that has help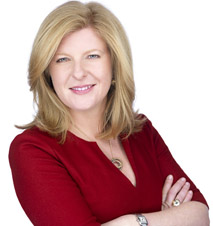 ed thousands of women to transform their lives.
Fabienne Fredrickson knows of adversity and challenges.  She takes feelings of "less than" and "not good enough" to living well and gaining a life of magnificence.
"Embrace Your Magnificence:  Get Out of Your Own Way and Live a Richer, Fuller, More Abundant Life" is the title of her recently published tome.
This began as a love letter to her daughter and has become Ms. Fredrickson's message of courage and love to women everywhere that "you are a magnificent being, truly deserving of a rich and abundant life."
She takes readers on a journey as she shares her own personal experiences of hard-earned lessons, realizations and transformations.  Even if the details are different, her story is our story.  The feelings and emotions she shares are universal. 
It is a course in self-esteem as much as it is a path to healing, forgiveness, self-love, faith and courage.  Each of the book's 72 essays will inspire you to take action to create the life, the career, the family, the income, the legacy and the meaning you want in your life.  You'll move beyond your past and grow from your experiences.  Through your own transformation, you will affect others around you in ways you may never fully understand.

Standard Podcast
[ 34:19 ]
Play Now
|
Play in Popup
|
Download