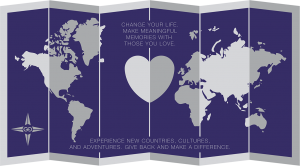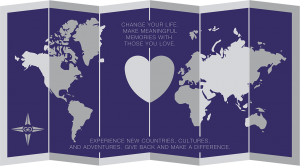 Win/win/win is a goal of our program as well as attempting to help make our world a better place.  When you combine luxury travel destinations with philanthropy, you are on to something.
Please join Maria as she visits with the creator of one such enterprise.  Rob Vaka shares with Maria about an entity that he created with Adam Capes.
It is a luxury destination club targeting individuals with an opportunity to become members of an organization that will save them money and change their lives, as well as our world.
Rob explains how the business works, how one may join, how charities benefit, how it may actually save us money and the luxury properties that are available all over the world.
There are several plans to avail oneself of with locations on the beach, in the world, at ski destinations, yachts, resorts, mountains, city and voluntourism locales.
The G2G Collection's Giving Plan Foundation gives members' charity of choice five percent of the nightly rate each time they travel but more importantly, members contribute $7,500 to their favorite charity and receive the tax deduction.
There are more than 100 charity partners.  In a year and a half, G2G Collection has generated more than $1.25 million for these charities and they have a goal of raising $1 Billion for charity every decade! 
As Rob shares in the conversation, "life is short, I'm a 15 year cancer survivor, what we remember most about our lives is our experiences, not things."
If you own a property that you feel might meet the standards of G2G, you may contact them about the opportunity as well.
It's not often that we can give and get, so please listen to the conversation so you may learn more about how this is possible in today's world. 
G2G Collection, travel beyond the destination.

Standard Podcast
[ 34:49 ]
Play Now
|
Play in Popup
|
Download